SOUP/The Patrick Brennan Ensemble at the Donnell Public Library 20 W 53rd
I moved to New York to play jazz. In 1980 I hooked up with Patrick Brennan, a composer/alto saxophonist. Many a late night was spent in his loft on 26th St. practicing Charlie Parker, Monk, and a host of other great modern jazz standards. Soon though we set our sights on Patrick's original tunes. The difficulty level of his compositions I can only compare to George Russell although Patrick had different time signatures and tempos going simultaneously adding another level of complexity. It was almost impossible to play. I used to walk home from those sessions at 4 in the morning with my head hanging low. I never felt I did his music justice. Those sessions did produce two excellent albums though. INTRODUCING:SOUP/The Patrick Brennan Ensemble and MOLTEN OPPOSITES.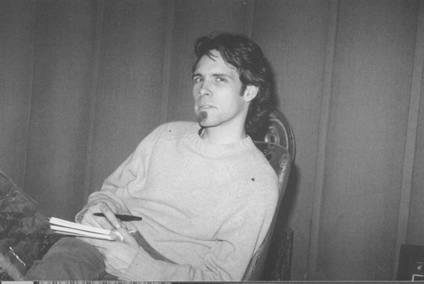 We used to play The Montreal Jazz Festival. I remember staying with Patrick Darby there who had a huge 'out jazz' collection. I spent hours making tapes from his records. I got to work with the amazing Bern Nix the guitarist from Ornette Coleman. Another special treat was working with Marvin Blackman tenor saxophone. After a few years I couldn't take the frustration level of feeling I would never get my arms around this music. I broke off from Patrick who was about to leave the country for Europe and joined Greg Alper's band Dog Eat Dog and Marc Holen's band The Rumprollers, and The Fabulous Flint Brothers who were more song based with instrumental solos. I started getting a lot more gigs.